Our Purpose
The All American Air Charitable Foundation (AAACF) is a 501c3 organization whose purpose is to provide direction and beneficiary selection of charitable giving and to organize/operate fundraising activities intended to sustain and grow philanthropic support of selected agencies and causes.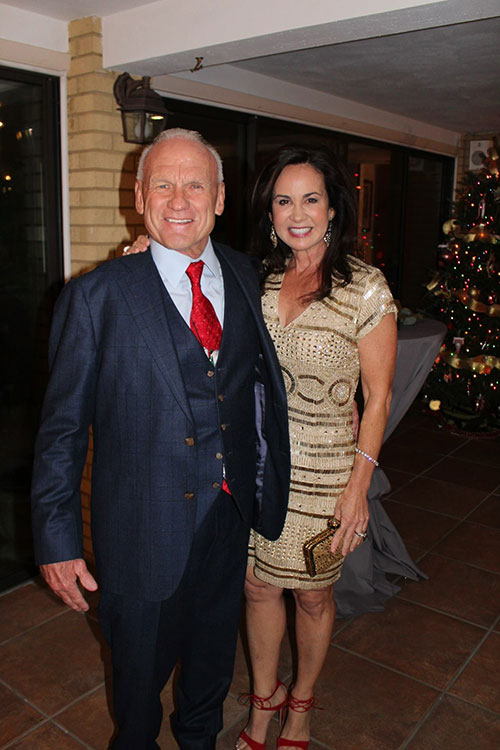 The Foundation shall be operated for charitable purposes as provided in the Articles and within the meaning of Section(c)(3) of the Internal Revenue Code of 1986, as amended (the "Code"). The purpose of the Foundation shall be focused upon, and shall include, but shall not be limited to, raising funds, and distribution of funds (including cash) to distributees that meet the requirements set forth, and the funding of efforts, undertakings, events and activities. Every distributee of the Foundation must be selected by the Board in its discretion, and be a tax-exempt organization under Section 501(c)(3) of the Code of a federal, state, or local government.
The foundation shall be operated not only at the highest level of integrity, but also at a high level of transparency, openness, inclusiveness and accountability.
Our History
The All American Air Charitable Foundation (AAACF) accepts the simple philosophy embodied in giving, not getting, as truth. The Foundation was begun first as a philanthropic outreach of All American Air Conditioning, Heating and Appliances, Inc., but has grown into a charitable organization in its own right.
As a 501c3 organization, the All American Air Charitable Foundation (AAACF) is committed to assisting non-profit organizations in our community who are dedicated to making the St. Augustine area a better place to live. Perhaps the need is seen in the arts, where students in the local St. Johns County School of the Arts receive scholarships towards master's art classes; or maybe it's the Therapeutic Learning Center, where a disabled child is learning a job skill; it might be providing food products to less fortunate elderly community members through the Pie In the Sky organization; surely our donations stretch to support ALS and/or the American Cancer Society's research; and most definitely Northeast Florida Community Hospice has proven a worthy recipient of our funding support. We want to recognize those in our community who believe as we do, and as Anthony Robbins once said, "It is not what we get. But who we become, what we contribute…that gives meaning to our lives."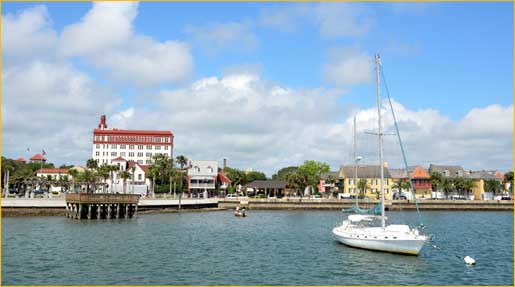 MEET OUR BOARD OF DIRECTORS:
Our Board of Directors is made up of a group of dedicated individuals committed to service.
Our Current Board of Directors (pictured above):
- Christine Chapman, President
- Lauren Abell, 2nd Vice President
- Linda Meehan, Vice President
- Debby Brownell, Secretary
- Erin Warrell, Treasurer
- Emily Gordon
- Diane Leonardi
- Kara Haeussner
Are you interested in becoming a part of our Board?
DOWNLOAD OUR BOARD APPLICATION HERE >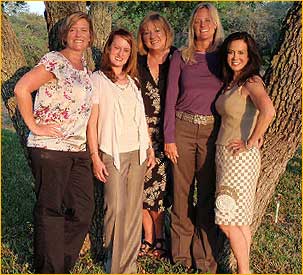 2011 FOUNDING BOARD MEMBERS (LEFT TO RIGHT):
Lauren Abell, 2nd Vice President,
Naomi Wilkinson, Treasurer,
Linda Meehan, Vice President,
Debby Brownell, Secretary
and Christine Chapman, President.