All American Air Table Tennis Youth Championship
We know the strength of a community lies in its  young people. In them we see our future, and with them, we hope to build a strong bond of leadership and a lasting commitment to serving others.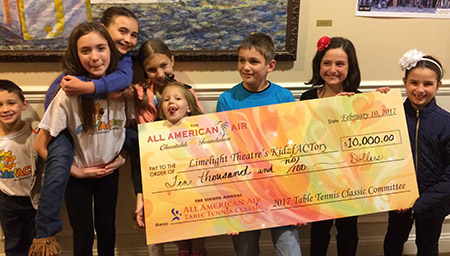 Our All American Air Youth Table Tennis Championship encourages those ideals through friendly competition in a tournament patterned after the adult version. Held the night before the All American Air Table Tennis Classic (AAATTC) young people aged 10-17 can compete with their peers in front of a cheering audience of family and friends. They not only learn the rules of the game, but also learn the basics of cooperation, volunteering and serving others. The AAACF Board chooses a deserving community youth program to receive the profits of the tournament as a donation to their organization, and the check is presented to the fortunate recipients along with prizes to the winning youth who competed. The Youth Championship has grown exponentially, and has proven to be popular among parents and players.